The Fun With Drones!
After having "experienced" the coldest February on record, I have come out of my hibernation and started to work on more fun things.
With that said, here's a story from that cold February…
It all started at Christmas, when my brother-in-law and his fiance got me a small quad-copter, with video! Nothing super fancy (I'm not filming the next IMAX film with it), but still something fun to play with.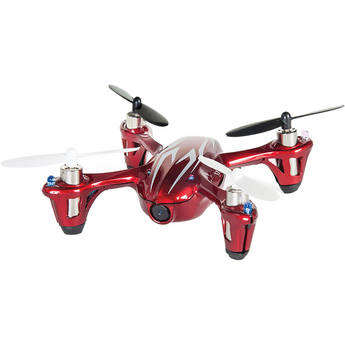 After trying it a bit indoors I was itching to give it a go outside. Considering the weather that wasn't going to be, for a while at least.
Then, on a VERY cold February day, the sun came out, the snow was fresh, and the winds appeared calm. I decided to head over to the local park.
Walking into the middle of the field, I put the drone down (sitting it on top of one of my mitts) and gave it a go. After a few seconds of flying a gust of wind hit, taking the drone higher and farther away. I killed power and watched it fall, it impacting just beyond a ridge.
I spent a full hour looking for it, thinking the fresh snow would make it obvious where it landed, but no go.
I went back that evening hoping the blinking LEDs would still be blinking, aiding my search in the dark, but nothing.
I returned to the spot at least once a week hoping, with no success, until…
In mid March the cold finally broke. After a few milder days we had a weekend well above freezing. That Monday I returned, hoping the melt would help me find my lost drone. After walking to where I thought it fell it took me 3 minutes to find it!
It had landed head first, and was partially frozen to the ground. After digging it out, I brought it inside and had a look. It appeared to be in pristine shape! The battery of course was dead, but I couldn't see any sign of water damage. I let it sit for a few days anyways. Taking it apart I looked for signs of any corrosion, but all looked good.
The first thing I was interested in was the video. An "issue" with this drone is if you don't press the stop recording button, the video file doesn't get saved. Putting the MicroSD card into my computer confirmed that a video file was there, but it's size was zero. 🙁
Not giving up though, I looked into how these things record video. Turns out the codec is called MJPEG, which is essentially just a series of JPEGs. I won't go too far into the details, but suffice it to say that I spliced a known good video with the data of the corrupted video. No video player worked. On a lark I tried the video conversion software called Handbrake. It converted the file perfectly and this was the result:
With the video recovered, I was finally willing to risk the drone a bit. I plugged the battery into the charger. All looked good.
With the battery charged I plugged it into the drone… everything looked great! The motors turned fine, the video recording worked perfectly.
After a quick try indoors, I headed out again for a real test:
As you can see, all systems go!
The weather here has yet again taken a turn, rain is not a good thing to fly through. But I'm itching again, so the next time I see the sun, and a calm day…